ShopEngine eCommerce Website Builder for WooCommerce – Constructive Truth (2023)
One of our team members was analyzing Elementor Addons when he suddenly noticed ShopEngine. He shows us the growth rate of this plugin, and we, the whole team, were surprised to see the rate. It's a new eCommerce website builder for WooCommerce based on Elementor! But the installation growth rate was 2.7% in April 2022. 🤔🤔 The growth rate of the plugins is surprising to us as the regular growth rate of popular plugins is between 0.2% and 0.3% in normal cases.
We decided to review the plugins and dig deep into the analysis of ShopEngine. After this blog, you will learn all-inclusive information about this eCommerce website builder plugin. The reviews include a lot of data and quotes. You will have some secret information about these plugins. So keep reading.
Note 👉 Back in 2022, the WordPress directory shows the installation data daily basis, and tools were able to show the growth rate.
Does ShopEngine Launch Yesterday and Got Mountain Type Growth Rate?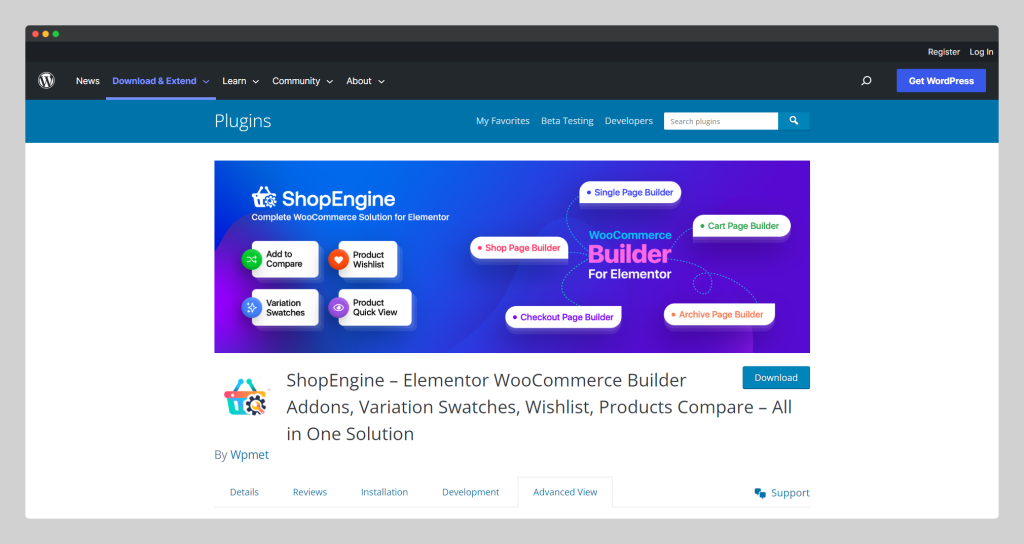 ShopEngine FREE launched at the end of March 2021, and ShopEngin PRO launched seven months later, in October 2021. Within less than a year, ShopEngine established itself as an eCommerce website builder plugin. And it is powering 20,000+ websites at this moment. ShopEngine got 382,400+ downloads, and 110+ ratings so far and kept 95+ five-star ratings on the WordPress directory. They solve 100% of tickets on the WordPress platform.
Editorial Note 🔔🔔
This blog covers all the possible information that you need to make your decisions. As a result, the blog becomes longer than the usually expected reviews. You can save the blog for later reading. Maybe you can just scan the headings and highlights if you are in a rush!
Who Builds This Revolutionary Plugin?
WPMet is the company behind this revolutionary eCommerce website builder plugin. WPMet, a wing of XpeedStudio, is a leading plugin development company from Dhaka. Starting in 2013 by Md. Ataur Rahman, WPMet released several plugins, and some of them gained huge popularity. For example, Elementskit Elementor Addons have1M+ active installations and more than 1,250 five-star reviews. MetForm recently reached 200,000 active installations.
Exclusive Secret News ☑️☑️
Al Emran, CTO of WPMet and XpeedStudio, leads the development team of ShopEngine. One of our team members found this on social media, and we quoted it here for our visitors. It's exclusive information, and we just stole it from the social feeds.
Apart from those, WPMet released WP Fundraising, Wp Social (20k active installations), Wp Ultimate Review (10k active installations) plugins in the WordPress directory. So far, WP Fundraising Plugin is completely free. WPMet has recently begun work on Genie AI Writing Tools to assist content developers.
Where did ShopEngine Feature?

ShopEngine's eCommerce website builder for WooCommerce and Elementor is a brand new plugin, less than 2 years old. But still, the plugin got a great response from the WordPress community. So far, the plugin has been featured on a number of popular websites and video channels. LearnWoo, Product Hunt, Indie Hacker, and HasThemes talk about the plugin. WPML featured ShopEngine as well. Furthermore, the which addons (WPTuts, Bootstraps, and Template Monster) included ShopEngine.
Multiple YouTube channels, like Web Squadron, DroidCrunch, WpLifestyle, Mustafa Varol, and ollzo make videos for ShopEngine. The video types are tutorial, review video, and listing. As a new plugin, the response has been great, according to the editorial team's opinion.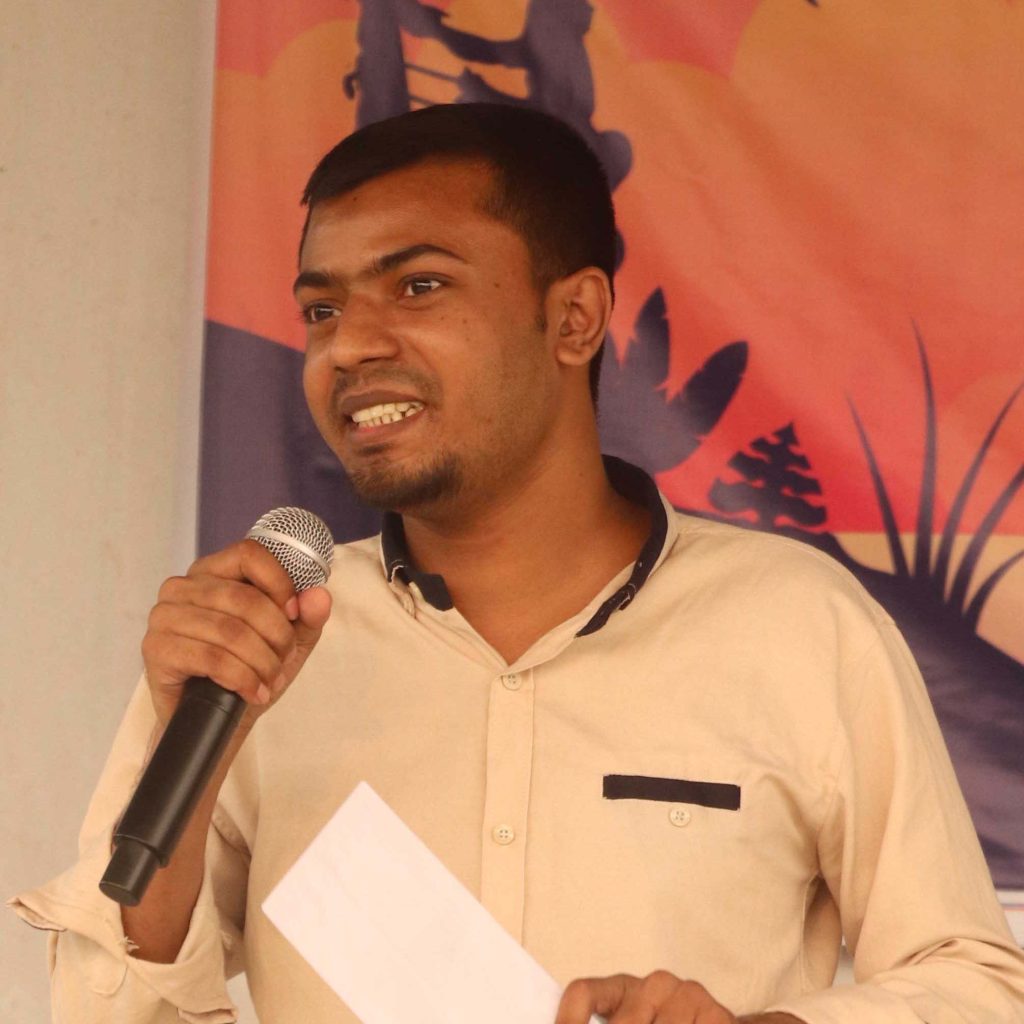 Hello from Wptowp
Asadullah Galib, the guy behind Wptowp. We're trying to provide you with WordPress resources through unbiased data analysis and analytics that help you to make your final decisions. In case, if you see any mistakes, please let us know. We will update/take down our content based on your feedback and truth analysis.
Why ShopEngine is Better Than Other WooComerce Builder?
As per the start of this blog, we are claiming ShopEngine as one of the best eCommerce website builder plugins. But how do we say it's better? What is the reason that leads the team to think the plugin is better? Let's have a look in detail at what makes ShopEngine better! You can also check the comparison between ShopEngine and WooLentor for more information.
Full Customization
ShopEngine offers full site customization for your eCommerce websites. You can create and customize all the major pages, like the eCommerce home page, shop page, single page, cart and checkout page, blog, contact us, and whatnot. You can keep saving each page as a template and reuse them in different places.
Elegant Designs
You will not need to worry about design while using ShopEngine. There are numerous pre-made templates and widgets available to make your life easier than you might expect. You can build a complete page without spending a moment on the design. Just import the page and update the content. Don't you like a specific part of this eCommerce website builder? Add different widgets and update the section.
Effortless Shopping
Let your customers have an effortless shopping experience on your eCommerce website. Build a page that makes it comfortable to purchase products. Add a cart page with a beautiful form. The checkout page and favorite page can be created by these plugins. Set logical switching so that customers can buy directly or through the checkout page.
Continuous Update
It's not even been 2 years since that ShopEngine eCommerce website builder launched. But it comes with 36+ updates in the free version of ShopEngine. You can expect regular updates. And all the issues are expected to be resolved within a month of their reporting. Regular new features, tweaks, and updates will help you develop a better online store.
Lightweight & Fast
WPHive reports that the average change in speed is -0.01s, and the average memory usage is 4.37 KB. Compared to other eCommerce websites builders like WooLentor and JetWooBuilder, ShopEngine is ahead in both loading speed and memory usage. Normally, other eCommerce website builder plugins take up a lot of memory. In some cases, they also slow down your website. But ShopEngine does not even affect anything on the site.
Friendly Support

WPMet, the company behind ShopEngine, is famous for its great support. Other popular plugins provide limited support, and you will need to pay extra for better support. ShopEngine users get priority and fast support for free. Live support, ticket base support, social media and community, documentation, and video. All are free to users. Even if you are a free version customer, you will get all the support for free.
ShopEngine Free Features List
Unlike other product review blogs, we are mentioning only the feature here! It will help you see all the features at a glance and keep this blog short and readable. If you are still interested, you can look at the details features on the landing page. We are explaining the information you need to make purchasing decisions. ShopEngine features are split into three major parts. They are modules, widgets, and templates.
ShopEngine Free Module List
| | |
| --- | --- |
| Name/s | Descriptions |
| Quick View | A quick sneak peek at products |
| Product Wishlist | Create & share multiple wishlists |
| Product Comparison | Help compare multiple products at once |
| Variation Swatches | Help customers pick the right variation |
| | |
The last update date is 9th June 2023
ShopEngine Free Templates List
| | |
| --- | --- |
| Name/s | Descriptions |
| Single Page | Single products showcasing page |
| Archive Page | Archive products page |
| Shop Page | The main page of the eCommerce site |
| Cart Page | A page that shows customers' product list |
| Quick View | A product views in fast and zoom mode page |
| Checkout Page | A page that receives customers' order data |
| | |
The last update date is 9th June 2023
ShopEngine Free Widgets List
Additional Information
Product Categories
Add To Cart
Breadcrumbs
Product Description
Product Excerpt
Product Image
Product Meta
Product Price
Product Review
Product Share
Product SKU
Product Stock
Product Tabs
Product Tags
Product Title
Product Rating
Related Product
Product Upsell
Notice
View Single Product
Cart Table
Cart Total
Cross-Sell
Return To Shop
Archive Description
Archive Products
Order Review
Checkout Form
– Additional
Checkout Form
– Billing
Checkout Form
– Shipping
Checkout Form
– Coupon
Checkout Payment
Order By Filter
Product List
Archive Title
Archive Result Count
Recently Viewed
Products
Products Per
Page Filter
Checkout Shipping
Methods
Checkout form login
Advanced Search
Deal Products
Filterable Product
List
Product Category List
Archive View Mode
The last update date is 9th June 2023
Can You Build a Full eCommerce Website with ShopEngine Free?
Before replying to the questions, let's have a look at ShopEngine's free version's features and statistics. as we already added the names in the last sections. Now let's count the numbers! We add the (+) sign as the plugin often gets updated and adds new features.
| | |
| --- | --- |
| Free Module | 04+ |
| Free Templates | 07+ |
| Free Widgets | 46+ |
| | |
The last update date is 9th June 2023
Apart from the statistics, the resources, tutorials, and support are all fully free for you. As per the statistics, it's clear that you can build a complete eCommerce store with ShopEngine's free plugins. So the final answer is YES! You can make a full website with the free version of this eCommerce website builder.
What More Does ShopEngine Pro Offer?
Apart from the free version, the ShopEngine eCommerce builder offers more than we listed above. Let's check their statistics. Keep in mind that for the pro version of this eCommerce website builder, you will get the following features as an extra pro.
| | | |
| --- | --- | --- |
| Overview | Free | Pro |
| Widgets | 46+ | 69+ |
| Module | 4+ | 21+ |
| Templates | 6+ | 16+ |
| | | |
The last update date is 9th June 2023
ShopEngine Pro provides something extra, something above and beyond your expectations. We have built a dedicated blog about why you should use ShopEngine Pro here. Now let's talk about ShopEngine's pro-eCommerce website builder. At a glance, the features list goes here. You can check the details on the landing page.
ShopEngine PRO Module List
| | |
| --- | --- |
| Name/s | Descriptions |
| Flash Sale Countdown | Create urgency by adding notices to boost timely sales |
| Badges | Display discount badges on products |
| Quick Checkout | Boost sales with a pop-up checkout page |
| Partial Payment | Allow users to place orders with partial payments |
| Pre-Order | Tease new products & secure conversions |
| Backorder | Allow users to place orders on out-of-stock products |
| Currency switcher | Change/show multiple currencies instantly |
| Additional Checkout Fields | Modify custom checkout form fields and add more |
| Sales Notification | Notify sales updates to potential customers |
| Vacation Mode | Add vacation break notice for the customers |
| Multi-Step Checkout | Let's split the order processing into multiple steps |
| Product Size Chart | Display the product size in a chart style |
| Sticky Fly Cart | Add a sticky fly cart that keeps the same place on the scroll |
| Advance Coupon | Add an advanced coupon for eCommerce |
| Cross Sale Popup | Add a cross-sale popup on the eCommerce |
| Avatar | Add and change the profile picture of the users |
| | |
The last update date is 9th June 2023
ShopEngine PRO Templates List
| | |
| --- | --- |
| Name/s | Descriptions |
| Order/Thank You | You can import a ready-made thank you page. |
| Quick Checkout | Add a beautiful checkout page. |
| My Account Dashboard | Get an account dashboard with all the order details |
| My Account Orders | Show all the orders under the user's account. |
| My Account Order Details | Show individual order details. |
| My Account Download | Show the download option for digital products. |
| My Account Address | Show the user's account in a trendy manner. |
| My Account Login/Register | Add clean login and register page for the customers. |
| My Account Details | Add the user's account details. |
| Empty Cart | Add a directive design while the cart is empty |
| | |
The last update date is 9th June 2023
ShopEngine PRO Widgets List
| | | |
| --- | --- | --- |
| Categories | Currency Switcher | Flash Sale Products |
| Best Selling Product | Comparison Button | Vacation |
| Advanced Coupon | Product Size Chart | Product Filters |
| Account Dashboard | Account Address | Account Details |
| Account Downloads | Account Form – Login | Account Form – Register |
| Account Logout | Account Navigation | Account Order – Details |
| Account Orders | Thank You Address Details | Order Confirm |
| Order Details | Order Thank You | |
| | | |
The last update date is 9th June 2023
When Should You Use ShopEngine Pro?

Does ShopEngine's eCommerce website builder apply to you? Is this plugin made to help you? Well, if you are connected with the website and want some progress, then ShopEngine is for you. If you are looking for an eCommerce website builder or any kind of website builder, then this plugin will help you.
The ShopEngine eCommerce website builder can help you a lot as a developer. With the plugin, a developer can develop a fast-loading, multifunctional, and clean website within a day. For urgent or low-budget clients, ShopEngine is the best helper for the developer. Sometimes it may happen that clients want a ready-made site in quite a short time, and a developer can make a full website with it.
Maybe you are a designer and are reading this blog. You can grow your earnings with this eCommerce website builder! As a designer, you do a lot of things. You can take on the task and complete it yourself if you have any web design clients. ShopEngine is a drag-and-drop eCommerce website builder that does not require much technical knowledge.
Freelancers can use ShopEngine's eCommerce website builder for their clients. Every client demands a different task, and freelancers sometimes face difficulty providing them. But when you have an eCommerce website builder like ShopEngine, you can simply be relaxed. Maybe you can start bidding on eCommerce site development-related tasks also.
Every agency requires quick delivery in order to meet deadlines and deliver high-quality work. Often, agencies face problems delivering all the points mentioned together. But with ShopEngine's eCommerce website builder, the agency owner can deliver the site at its best quality, with perfect pricing, and within the deadline.
ShopEngine eCommerce Website Builder Pro Pricing

ShopEngine eCommerce website builders offer flexible pricing. You can pay for yearly or lifetime licenses. Under each package, there is a single license that allows you to use this plugin on a single website. There are five site licenses and an unlimited site license. Sometimes ShopEngine offers bundle pricing, which will lead to bigger savings. All pricing plans come with a 14-day money-back guarantee.
Pricing is subject to change, and the full rights are held by WPMet. All prices are given in USD, exclusive of VAT. VAT will be charged depending on the destination country.
When You Should Not Use ShopEngine Pro?
For people who want to grow and move their business to the next level, it is recommended that they use ShopEngine. And we do not recommend using this eCommerce website builder for the following categories of people.
You Don't Like Progress?
If you do not like the progress, the improvement, and moving to the upper level of your business. Maybe you have decided not to grow! Maybe you are just leaving the industry. In all of these cases, we do not recommend this eCommerce website builder for your projects.
You Are New Born Freelancer?
Newborn freelancers often face budget issues, and they need to learn more about using free resources. ShopEngine is capable of developing and handling a full eCommerce site. So we recommend a new freelancer use ShopEngine's free eCommerce website builder for his/her ongoing project in the initial stages.
Does ShopEngine Best WooLentor Alternative?

ShopEngine is undoubtedly one of the best eCommerce website builders for Elementor and WooCommerce. The plugin is new and has quite a less active installations. ShopEngine is growing at a very fast pace. We explain everything about SHopEngine in this blog. ShopEngine is a WooLentor alternative, but is this the best WooLentor alternative?
Does our editorial team agree that ShopEngine is one WooCommerce builder alternative, but is it the best WooCommerce builder alternative? We publish a blog explaining the whole comparison between ShopEngine and WooLentor. You can check out the blog here.
Our Prediction for ShopEngine

The editorial team believes that ShopEngine eCommerce website builder will be the best eCommerce website builder for Elementor and WooCommerce. The plugin will be the first to have 100,000+ active installations for the Elementor WooCommerce builder.
Update 2023 🧐 We said the plugin will be the leading plugin soon. So far the plugin is growing well. At this time, it's powering 20,000+ eCommerce websites. Which is 2nd best among all the eCommerce website builder plugins.
How to Get Started With ShopEngine?
Considering you already have a website ready on the WordPress platform. Or, you already have a website where you have installed WordPress and basic themes. You can now proceed with the steps below. But this is a generic direction. You are not bound to follow it while creating a new website with this eCommerce website builder.
Install and Activate All Plugins
Start installing the required plugins: ShopEngine, WooCommerce, and Elementor. Remember, ShopEngine is a WooCommerce website builder depending on Elementor. So, in order to process everything, you will need to install the Elementor plugin. Apart from the plugin, don't forget to install SEO plugins, social media plugins, and so on. Don't forget to activate all the plugins after installing them on the site.
As ShopEngine Pro allows more features and polished websites, you should buy the pro version of these plugins. You will get the ShopEngine pro version in the dashboard of your account on the WPMet website. Download and install it. If you are a free user, skip this step.
Create Template and Pages
Once all the plugins are ready, now it's time to create necessary pages such as the home page, blog page, shop page, cart, checkout etc page. You can also create some templates like the single product page to reuse them on different pages. ShopEngine allows you to create and customize pages, widgets and templates.
Customize eCommerce Store
Finally, keep updating the real content, product name, descriptions, details, pricing, variations and so on. Keep updating and customizing until you are happy with the look and content of the eCommerce store.
Exciting Features Coming to ShopEngine?
As per the discussion, We already mentioned, ShopEngine got regular updates and they maintain a public roadmap for the upcoming feature. The good news is, as a user, you can submit the feature request to the ShopEngine eCommerce website builder plugin team.
In progress, Module is Sticky/Side cart, Widget Woo Mini Cart, Module Fly cart, Module Product Size Charts and much more. And if we talk about up next features then Up next Module is Multi-Step Checkout Wizard, Widget Shopify Style Checkout, Customize one-page checkout similar to Shopify, Module Details Review, Module WooCommerce Email Template Customizer etc. You can check the live roadmap here.
Frequently Asking Questions About ShopEngine
Do you have any questions? We know you have! We have included all of the frequently asked questions by different visitors in this section. You can add more questions in the comment box, and we will reply. We will also add the questions here for future visitors.
What is ShopEngine?
ShopEngine is an eCommerce website builder for WooCommerce and Elementor. With ShopEngine, you can build a full-featured eCommerce website drag and drop. No technical knowledge is required, and no coding skills are required.
Does ShopEngine Support Gutenberg?
Yes! Luckily, ShopEngine Support both Elementor and Gutenberg Builder. You can develop your eCommerce site on both planes. However, in order to use Gutenberg, you will need to install and activate the ShopEngine Gutenberg version.
Does ShopEngine Work without Elementor?
ShopEngine is an Elementor-based WooCommerce page builder. Thus, The plugin required Elementor to process the features and functionality. You will not be able to use ShopEngine without Elementor.
Can we use ShopEngine with Free Elementor?
Yes! You can use ShpEngine with the free version of Elementor. As ShopEngine eCommerce website builder extends the features and functionality of drag and drop page building experience, the free version is fine to get started.
What are the Benefits of Using the ShopEngine LTD License?
Yes! You can pay once and use a lifetime of this eCommerce website builder. Also, you will not need to worry about renewal. You will be headache free from the support. Last but not least, most of the time, ShopEngine LTD offers big discounts than other packages,
Let Your Friends Know About The Plugin
Hello again! Now you know about this revolutionary plugin. You know ShopEngine is one of the best eCommerce website builders for WooCommerce and Elementor. We are really happy for you. Can you spend some time with us? It's nothing but a matter of a few clicks.
Just share this blog on your favorite social media. It will help us to grow more. Also, your friends will know about these plugins. It may be a source for your future reads. Sharing content on a regular basis on social media will make you author slowly.
As a top WordPress resource site, we also published multiple ShopEngine review-related articles. Here in the following section, you can just click and get quick access to them. Moreover, you can check all the WooCommerce blogs here.
Acknowledgment 💯💯
🐾 Images – Images are in this blog have been collected from the WPMet website, blogs, landing page, ShopEngine landing page, ollzo website, WordPress directory
🐾 Video – The video in this blog has been collected from the WPMet youtube channel.
🐾 Affiliate Links – This blog contains several affiliate links. This means, that if you purchase any product through the link, we will get a commission without costing you extra. You can see affiliates disclosed here.
🐾 Data Source – All the data has been collected from various open-source. For the example landing page, WordPress directory, youtube channel etc. Data can get changed at any time.
🐾 Gratitude – We are thankful to WPMet for allowing us to review and affiliate to their products.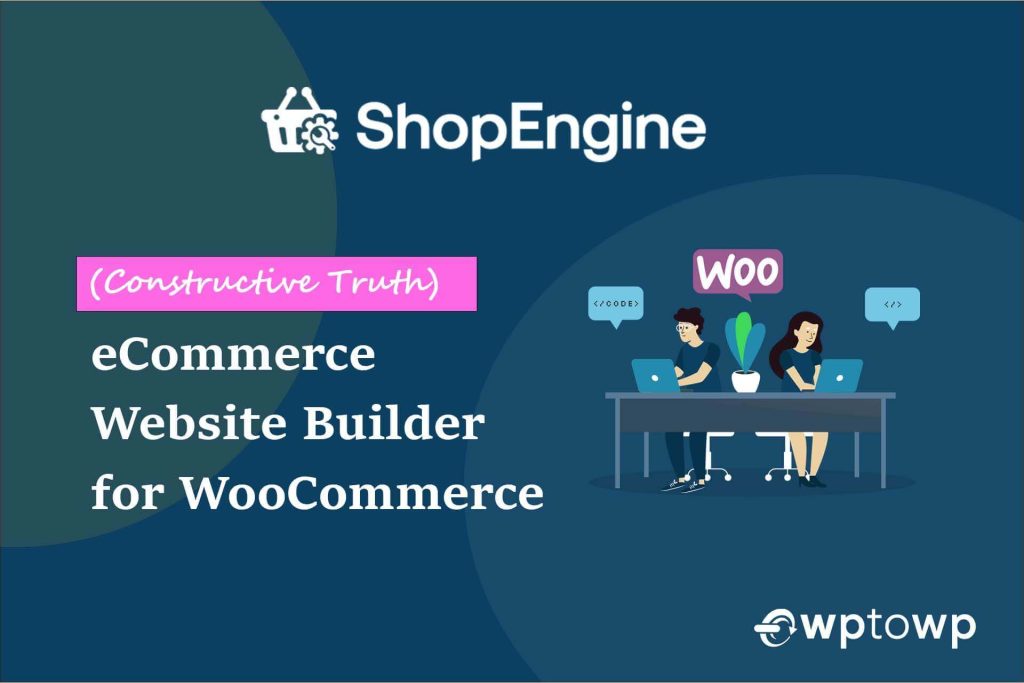 Editorial Staff
WordPress expert(s), analysts, content editors, writers, designers, SEO experts, outreach people, and developers! Together we form a team, and we call the editorial staff. For each piece of content, a highly expert and dedicated team led by Asadullah Galib, works together. We have only one motto, "Help you to make your final decisions!"