[Free] How to Create a Personal Blog Using WordPress and PostX 2023? 🚴🏾‍♀️
So, you want to build a new WordPress personal blog and want it done in a short time. You have found the right tutorial blog. Here in this blog, we will show you step-by-step, "How to create a personal blog using WordPress and PostX"! Assuming you are a newbie in the WordPress sector.
If you have well experience, then our suggestion is to check the PostX review blog and make the decision whether you need the plugin or not. It will save you time! If you want to get the step-by-step tutorial, keep reading this blog on how to create a personal blog using WordPress and PostX!
How to Create a Personal Blog Using WordPress and PostX?
In this blog, we provide the tutorial and necessary information for developing and running a successful WordPress personal blog. We use the PostX plugin for the tutorial. However, you can use any similar Gutenberg Addons or Elementor plugins to implement and start the blog.
Buy Domain for WordPress Blog
The domain name of your personal blog is its key identity. In order to start a personal blog in the WordPress CMS, you will need to buy a domain name. As for a personal blog, you can choose a name that includes your own name, or you can select a niche-specific name. The exact match domain is no longer mandatory, so you should focus on the meaningful name. Once you are happy with the name, purchase it from the domain name registration company. Here's a guide for starting a WordPress blog with zero experience.
Buy WordPress Hosting
Hosting is required for starting a personal blog in WordPress. Hosting companies provide various types of hosting packages. However, you should purchase WordPress-dedicated hosting. The established company offers WordPress-dedicated hosting. Some of the companies also provide better support, one-click installation of WordPress, and multiple related services for free.
Install Latest WordPress
Once you have the domain and hosting, you are ready to go. In this step, log in to your hosting control panel and install WordPress. Modern hosting companies provide one-click WordPress installation. While installing WordPress, add a valid email that you have access to the email. Also, set a strong username and password.
Install Plugins and Themes
Now, login to the WordPress dashboard from sitename.com/wp-admin, sitename.com/wp-login, or your own login panel URL. Then go to the theme section and add a theme. As we will use PostX, the theme will not be a big deal for us. Still, we recommend you install any blog theme available in the WordPress directory or other premium marketplace.

You will need to install the PostX plugin on the site to enable the best features. Any interest in selling anything from the site? Then install the WooCommerce plugin as well. You should also install SEO plugins like Rank Math SEO, catch plugin, contact form, email lead generating, pop-ups and notifications, and CRM plugins on the site.
Consider PostX Pro if you want to get advanced features and improve the look of your blog. We have a dedicated review blog for PostX Pro. Moreover, this blog will cover the basic functions of the Gutenberg builder.
PostX Demo Import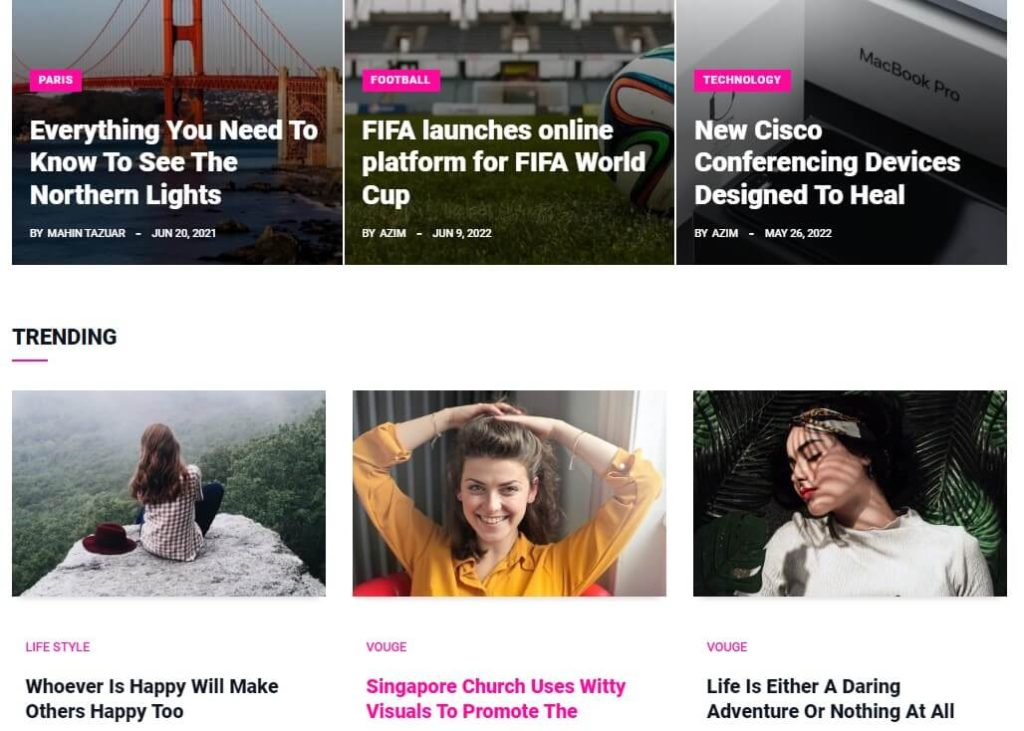 Importing demo content can help you reduce design time. As you will get a ready-made design from the starter package. You can just import and edit the content. Moreover, you will have the option to import full pages or widgets,
For Template: Create Page -> Block Library – > Starter Packs -> Import
For Widgets: Create Page -> Block Library – > Readymade Block -> Import
Once you import, don't forget to update the page. After importing, you will have multiple new settings and controls on the right sidebar editing panel. Don't forget to test them.
Set Home Page
The home page is the most important page for any blog site. The page should contain a beautiful menu, top bar, body, and footer. As you import the start package or widgets, you will have the beautiful body that we can expect. However, you will need to create the menu and footer yourself.
Set Blog Page
PostX offers a lot of blog options. Test each option one by one and choose the design that best fits your blog niches. Set Advanced Query, Pagination, Category Widget, AJAX Filter, Excerpt & Meta, and Heading & Title. The blog page should highlight the important blog and the newest uploads.
Set Other Blog Page
Don't forget to add a contact page, a promotional page, a discussion page, and all other necessary pages. Many people ignore creating specific notice pages. But it helps with paid promotion for the potential company. Once you set all this up, You are done. Your blog is ready. Cheers!
Promotional Tips
Promotion is part of knowing how to create a personal blog using WordPress. Remember, if your website does not have any traffic, there is no value. And for a blog site, traffic is the ultimate key. More specifically, free traffic is the target for every blog creator. Blog promotion is a huge topic. We will only mention the three most popular.
Social media can help you generate the initial traffic for any blog. When you are working on how to create a personal blog using WordPress, you should work on social channels. Create a Facebook page, a personal profile, a LinkedIn page and profile, and Pinterest and Instagram accounts. Also, be active on different forums and Q&A sites.
Build Backlinks
The search algorithm is changing and updating. Google is offering an AI-powered search experience. But still, no one can avoid the power of backlinks. For a newborn site, it's really not easy to get backlinks. But you should keep trying to get some quality backlinks. But please avoid spamming and irrelevant backlinks.
Do Email Marketing
Keep building an email list and offering regular updates to blog visitors. Add a sign-up form, add a pop-up form, and offer some value to the blog visitors to build a new email list. Initially, it may seem slow and take some time. But you should keep trying. Once you have a quality list, you can get a lot of traffic from it.
When you plan to work on "How to create a personal blog using WordPress", you should also plan for email marketing. Email marketing is an option that cost small bucks but provides a great return. Email marketing ROI is 4200% which means you can get back $42 for every $1 spent. In the starting, it may take some time to build your own email list. But from time to time, when you will have better traffic, your list will grow.
Do you want to know more about how to promote a personal blog? Please check out our promotional article here. Don't just read, apply too. And once you've spent a few months there, don't forget to share the experience with us.
Editorial Tips 🧒 👩
When it comes to learning how to create a personal blog with WordPress, we try to provide a comprehensive tutorial with some extras! As a result, we have prepared a few simple but effective tips for your personal blog. Please be aware that, the following section is based on editorial experience. Nothing traditional!
SEO Takes Time
Please be aware that SEO and search engine traffic generation take some time. When you start your own personal blog and post content, you become excited and dream of making traffic overnight. But it's not an overnight matter. Keep updating content and promoting it through different channels. Once you keep doing it for a few months, you will be able to see the traffic on the website. SEO is a massive thing to understand, and here's all you need to know about WordPress SEO
Not convince? Check this blog's publishing date. When did you find it in the search results?
Avoid Negativity
When you start a personal blog, you will get a lot of comments. Even a person who did never try blogging may suggest you! This is normal and you will need to avoid them smartly. Keep avoiding negativity and go with your own flow. Success will follow you.
Keep Backup
The hosting provider may offer that they will keep a backup of your site! They also do so. But here's something you need to understand. Data recovery from the hosting company's backup is a complex process. It takes a long time and in some cases, you will not get the full site's data. Few companies have hidden terms that they are not responsible for your website data!

HostGator, the most popular hosting company, is not the only one with similar terms and conditions. Moving forward, resellers and small hosting providers are more dangerous. They can just go out without providing you any notice or giving you a warning. Wptowp loses its initial data from a similar company. The full team did rewrite all the content again.

Last but not least, if it takes a too long time to restore the data, your SEO will die. Ultimately, you will suffer. As a result, the solution is to keep your website backup on your own. Keeping WordPress site backup is as easy as drinking a glass of water! 🍹 There are tons of plugins like Unyson. Also, you can log in to your hosting control panel and download the backup.
It's often said that users start putting the site back up after they lose their initial one. Until someone loses the website data, they are not interested in website backup. Are you the guy, waiting to lose your self-site data?
Editorial Note 🔔🔔
If you have limited time, you can skip the rest of the blog! We added a few explanations and data to the following section of this blog to assist beginners and newbies. We tried to encourage people to start their personal blogs now.
Why Personal Blog?
Did you ever think about the benefits of a personal blog? As you keep reading the blog about how to create a personal blog using WordPress, we assume you are interested in knowing the benefits. There are tons of advantages to a personal blog, and here's the top 10 list!
Online Identity
In this digital arena, online presents are a must for any person. No matter what profession you are in, you should have an online identity. A blog is a perfect way to show up yourself online. A blog will help you to get introduced to local and foreign people.
Personal Branding
What skills do you have? Do your friends know about it? The skills and specialty you have, all of your friends don't know. And it's not possible to tell them one by one. A blog can help you to demonstrate all your skills and specialties to your friends and family. Additionally, you can show up to an unknown audience.
Affiliate Marketing
With a personal blog, you can make extra money by doing affiliate marketing. No extra effort or work is required. Just insert the related affiliate link inside your content, and once anyone purchases, you will receive a commission. In fact, our blogs also contain referral links. But make sure, you are referring your visitors to quality products and services. And you are not reducing the user experience by putting in extreme-level referrals.
There are hundreds of more advantages to a personal blog! If are you still interested to learn it, then check our article on the benefits of a personal blog and get an idea of the details. Anything more in your mind, feel free to share it with us.
Benefits of WordPress Personal Blog?
Why we are talking about WordPress? In fact, the full blog is based on WordPress. Wptowp is hosted in WordPress CMS. We just love this platform due to its huge advantages. The CMS is fitted with both techy and non-tech persons.
Easy Management
Managing a WordPress blog is as easy as drinking water. From installing to updating, all are done from the same dashboard, and no coding knowledge is required. You can have a lot of design, themes, and functionality with plugins. Because they are freemium models, you can either pay or use the free versions.
Cost Friendly
You can start a blog and portfolio website for free. Can you believe it? Even here, we display how to create a personal blog using WordPress for free. There is a free theme, free plugins, and most importantly, you will need to hire experts. So, control of the website's cost is totally in your hands.
SEO Friendly
WordPress is super SEO-friendly. When you are learning how to create a personal blog using WordPress and PostX, you don't need to worry about WordPress SEO. There are popular SEO plugins that you can set and upload to optimize content. You can create SEO-friendly URLs, small descriptions, and so on.
Regular Update
WordPress release new update on a regular basis. So you can expect the known bug fix and advanced experience by using these platforms.
We don't want you to feel bored by the long description of the WordPress personal blog benefits. So, we developed a whole new blog where we covered the benefits of WordPress for personal blogging. Go here and check the latest benefits. We hope you will discover some of the unknown benefits of this platform.
Do you know How to Create a Personal Blog Using WordPress?

Can you create a personal blog by reading this article? We believe, the blog about how to create a personal blog using WordPress is detailed and has step-by-step descriptions. You can just follow them and develop your own personal WordPress blog. At the same time, you can start building similar blogs and portfolio websites on multi-niche sites.
Any problem during your practice? Let us know. We will surely update our blog on how to create a personal blog using WordPress and PostX,
Hey, we hope you enjoyed our blog on how to create a personal blog using WordPress and PostX. We would appreciate it if you could share this on your favorite social media platform. Let's share the blog with your social friends and let them know about this amazing content.
Thanks for reading the blog post about "How to create a personal blog using WordPress." We also published a number of WordPress-related articles as a top WordPress resource site. Here in the following section, you can just click and get quick access to them. Moreover, you can check all the beginner guide blogs here.
Acknowledgment 💯💯
🐾 Images – Images are in this blog have been collected from the WPXPO website, blogs, landing page, PostX landing page, PostX dashboard, ollzo website, WordPress directory
🐾 Video – The video in this blog has been collected from the WPXPO youtube channel.
🐾 Affiliate Links – This blog contains several affiliate links. This means, that if you purchase any product through the link, we will get a commission without costing you extra. You can see affiliates disclosed here.
🐾 Data Source – All the data has been collected from the various open-source platforms. For example landing page, WordPress directory, youtube channel etc. Data can get changed at any time.
🐾 Gratitude – We are thankful to WPXPO for allowing us to review and affiliate to their products.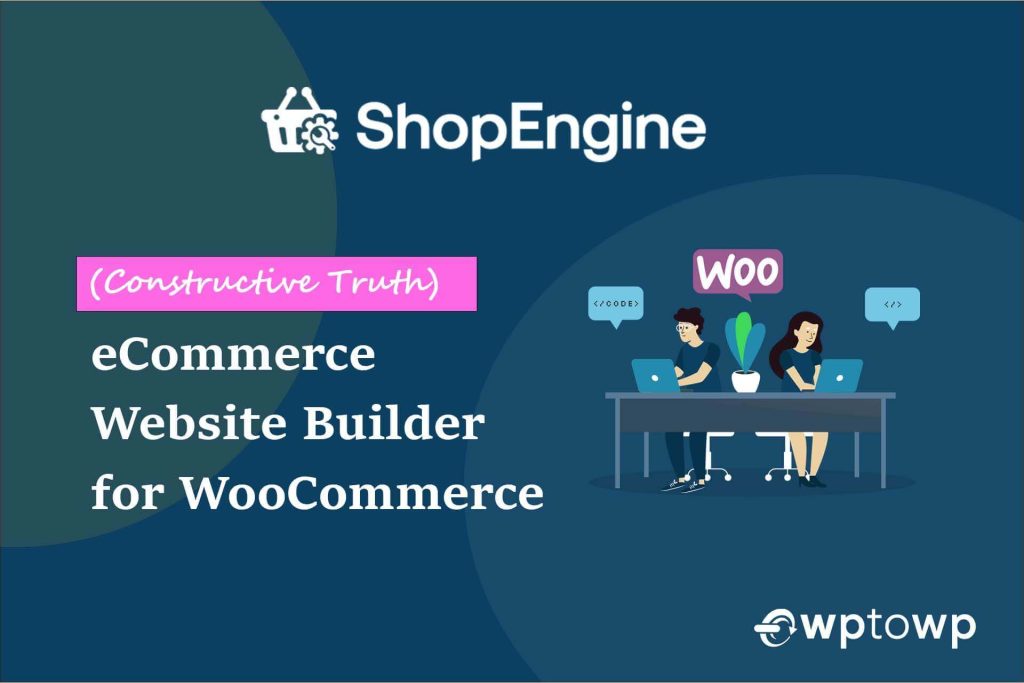 Editorial Team
Our Editorial team consists of WordPress Expert/s, Analysts, Content Editors, Writers, Designers, SEO Experts, Outreach People and Developers! For each content, a highly expert and dedicated team led by Asadullah Galib, works together. We have only one motto, "Help you to make your final decisions!"