Timetics Review | AI Appointment Booking Plugin 2023
If you need a better WordPress appointment plugin, you can go to an established plugin! If you need the best appointment booking plugin, then try Timetics. AI-powered appointment booking plugin is just released to boost your booking business. Most of the WordPress booking plugins are either outdated or not made for you. But Timetics is the one that just launched but create a huge hype in the community.
Artificial intelligence was steaming everywhere except the appointment booking plugins. But guess what, Timetics is breaking the frost. It becomes the first of its kind, AI-powered appointment booking plugin.
Timetics MVP is live and it has a public roadmap. It has been considered an enterprise-level booking plugin. You will get all the appointment booking functions under the WordPress user panel. It's really easy to manage and you will need not to know any technical language. Timetics is a plugin to streamline the process of tracking appointments, employees, and services.
Early bird 60% off going on at Timteics. If you are looking for the best Amelia alternative, then grab the deal before it leaves the town.
Timetics Review – Introduction
Schedule and appointment management is one of the important parts of our digital life. No matter what profession you are working in, you will need schedule management. To make it even easier, Timetics got released as WordPress advanced appointment booking management plugin. If you are already in WordPress then you can use Timetics instantly to manage your daily time.
There are several WordPress appointment booking plugins. You can see some of them are doing very great nowadays. Timetics is a newly released plugin but it seems potential for us. We know the team, know how they keep their commitment, and how they maintain the public roadmaps. This leads us to publish the Timetics review at Wptowp.
Best Features of Timetics Plugin
The plugin got released a few days back with MVP. But still, we have listed down all the available features. You can check them in this section. You will also see the dramatic update in the upcoming days on the list. Moreover, we have added the upcoming important features in another section of this blog.
(1) Unlimited Meetings: The sky is the boundary while taking new participants in any meeting. The plugin allows for an unlimited number of meetings to be scheduled, with no limit on the number of participants or the duration of the meetings. So, you can schedule your meetings with the highest flexibility.
(2) Unlimited Bookings: You can take unlimited bookings under any meetings. You can take limited bookings too. You can take a number of customers depending on your business. And the best part is, you don't need to spend extra to taking unlimited bookings.
(3) Team Members' Management: There is no need to be concerned if your company employs a large number of people. You can add an unlimited number of team members based on your requirements. Everyone will have a dedicated profile for each member's profile.
(4) Sales Analytics: Analytics is one of the important parts of any business. You can see the performance of your business at a glance. The data will say you, how your business going on and what to do in the coming days.
(5) Email Notification Staff: When you will add a new member to your meeting, your staff member will get an update email. They need to click on the given link to confirm their membership.
(6) Email Notification Customer: Similar to the email notification to staff, you will have a notification to the users. Automatic updates help the admin save time and make it easy to manage meetings and bookings. The feature allows you to send an update to the meeting attendee automatically from the Timetics system.
(7) Google Meet Integration: Manage your online meeting with the most popular and free meeting platform Google Meet. The easy integration allows you to create and manage your bookings with Google Meet easily.
(8) Google Calendar Integration: Simplify schedule management with the most popular calendar. It allows you to easily keep your calendar in sync across all devices by linking your Google Calendar account, ensuring that all your scheduled meetings and events are up-to-date.
(9) Stripe Payments Integration: Stripe is a popular online payment processing and commerce solution for internet businesses of all sizes. You can take appointment payments using Stripe payment gateways on your website.
(10) Availability Management: It allows you to manage your schedule by setting your availability status, checking your schedule, and booking meetings at convenient times. It also enables you to share your availability with others and schedule meetings quickly and easily.
(11) Date and time format support: Timetics supports different date formats. You can add different times to your booking. Also both twelve hours and twenty-four hours formate supported now.
(12) Meeting List Shortcode: You can use shortcodes to display meeting lists on different pages on your website. Just set up a meeting, copy the meeting shortcode and paste it into the page.
(13) Added Additional Notes on Booking: Taking notes is always important. Especially if it's an appointment and booking a related meeting, then taking additional notes can help a lot. Now you can take extra notes with Timetics.
(14) Booking Status Shown in Booking List: You can show the booking status in the booking list. The feature is helpful for managing to book easily. You can be always transparent to the users. Alternatively, it will grow your loyalty to your customers.
(15) Meeting Type One-to-many: At Timetics Pro, meeting type one with too many features is available. It allows the admin to host special meetings where the host will be one but participants can be one or more. This is one of the ideal meeting types for classrooms, online group hangouts, and technical consultancy.
(16) Meeting Type One-to-many with Seat Plan: You can sell visual placement-based tickets with Timetics Pro. The visual seat plan feature is now ready to help you sell conference tickets, salon booking, theater hall booking, and much more. Once the admin allows, the users can choose the best seat and location for their needs.
Timetics has been published by the same team as Eventin, and WPCafe and we know, they will add many more features from time to time. Here in the following table, we have added the latest added features name.
| | | |
| --- | --- | --- |
| Filter on booking entry | Filter for meeting data | . |
| | | |
The last update date is 15th April 2023
Timetics Pro Pricing
Now it's time to check the Timetics pricing. They have come up with the generic pricing model that you see in the majority of plugins. You can pay them either yearly or once in a lifetime. You will get 15 days money-back guarantee. For the agency plan, you will get 20 sites licenses for the yearly plan and 100 sites for life time plan.
| | | | |
| --- | --- | --- | --- |
| Timetics Pro Pricing | | | |
| Single Site | 5 Sites | 20 Sites | Refunds Policy |
| 69$/year | 199$/year | 399$/year | 15 days |
| Single Site | 10 Sites | 100 Sites | |
| 199$/LTD | 299$/LTD | 599$/LTD | |
| | | | |
The last update date is 25th April 2023
Early bird 60% off going on at Timteics. If you are looking for the best Amelia alternative, then grab the deal before it leaves the town.
There is no unlimited license for this plugin. And it's logical as the unlimited license may create some problems like abuse uses, reselling licenses, etc.
Timetics Plugin Integration
Even though it's a new plugin but it has multiple integrations. Let's check the integration list that will help you grow your business.
Google Meet: You can use Google Meet for managing your online meetings. As it's one of the popular meeting platforms, and it's free for most cases, you can manage full-flagged appointment bookings with it.
Google Calendar: Manage your meetings with google calendar. You can add upcoming meetings to your own calendar and enjoy all the calendar's features.
Stripe Payment: To get payment from your meetings, you can use Stripe payment getaways.
Eventin: You can sell visual area-based tickets with Eventin and Timetics.
Who Needs Timetics Plugin
No matter which profession you are in, you can utilize the Timetics plugin. From single users to agency owners, everyone has the scope to use a time management plugin. You can take pricing quotes, consultancy bookings, training schedules, and whatnot. For the agency, every clients needs some appointment booking part and you can use Timetics to solve the issue.
Timetics Review Spotlight (USPs)
We have explored the features and integration. We also talked about the pricing of this plugin. As you know, there are multiple similar solutions in the market, so we tried to dig out what makes them stand out from the competitors. Here's what we have found.
Seating Plan / Area-Based Ticketing
Visual area-based seat plans can bring any business to the next level. Bus ticketing, theaters, hall, and conference need the feature heavily. Among the other similar product, none has provided visual seat plan-based booking. Timetics is the one single plugin that is providing these features.
Niche Base Personalized Solutions
Every business is different and needs different features, designs, and functions. None has provided the niche-based onboarding process like doctors and restaurants should have different designs and features! The Timetics team is working to provide it soon in the near future.
Drag and Drop Visual Seat Plan: Drag and drop seat plan design option is available already. You can design a virtual conference hall or any other area and sell seats/tickets.
Up-front/deposit payment: The up-front deposit is on the way at this time.
Ratings & Reviews: Ratings and reviews are very important. A big portion of users checks the ratings before purchasing any digital products. The Timetics team is working to provide ratings and review options soon in the near future.
Waiting List: With the release of this feature, you will be able to keep someone in a virtual different room during meetings. It will allow you to take a smooth online interview.
Invoices and Coupons: Invoice and coupons are also uncuttable features for any appointment business. The team is working on the features at this time.
What is on the Way to Timetics?
As we have said, the plugin just released MVP, and the development is way more left. They follow an agile methodology for developing products. They start with a discussion with the users. Depending on the user's vote and team R&D, they bring the features under development. And finally, after quality QA, they finished the development of the feature. Now, let's see what are the big features they are developing at this moment. We have added the main list only. Check the plugin's roadmap for more details.
AI (Artificial Inteligent ) Integration
It's the era of artificial intelligence (AI), and as a booking management plugin of this era, Timetics won't fall behind. We are working to make Timetics an AI-powered booking and appointment management plugin.
WooCommerce Integration
We know very well that WooCommerce is an essential part of the businesses of many of you. That's why we will integrate WooCommerce as soon as possible on Timetice. It will allow you to use the Timetics on the WooCommerce-based website.
FluentCRM Integration 
FluentCRM is a Self Hosted Email Marketing Automation Plugin for WordPress. This plugin lets you manage your leads and customers, email campaigns, and much more stuff. With the Fluent CRM Integration into Timetics, you can get customer information such as names, email, and phone into the FluentCRM directly and automate your daily marketing task.
Paypal Payment Gateway Integration
PayPal is a popular online payment processing and commerce solution for Internet businesses. You will be able to take appointment payments using PayPal payment gateways on your website with this feature.
There are way more features in the roadmap under up-next and in-discussion. They have a plan with a customized booking form, niche-based design, and features. They also have a lot of new discussion features which you can vote on if needed. Moreover, you can submit your own idea. The team will review it and bring it to the roadmap if needed.
Story of AI Powerd Appointment Booking Plugin
Arraytics already have two more established plugin. Eventin is for event management plugin and WPCafe is a restaurant management plugin. Eventin is loved by many niche-based people like teachers, course creators, trainers, etc. Many of them also need features like seat mapping. To keep Eventin stable and free from feature creep, Arraytics brings the Timetics plugin to the market. The free version got released on January 30, 2023. After two months, in March, Timetics pro version comes to light.
Team Behind AI Powerd Appointment Booking Plugin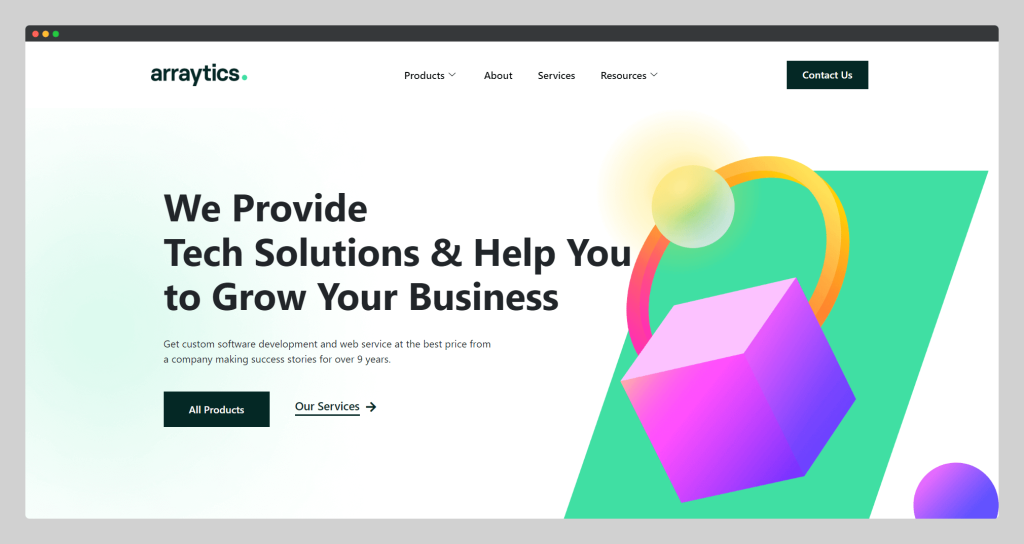 Arraytics is the parent company of ThemeWinter. The team is famous for regular updates and better support. The team is experienced and ambitus. Their main motto is helping business owners. Arraytics started working back in 2013 and from then on now, they are 11th-level authors at the Envato marketplace, they have established plugins like Eventin. They also have WPCafe, a complete restaurant management plugin. Operating from Dhaka with 20+ people, they are providing support to 120+ countries around the globe.
Where did Timetics Get Mentioned?
Timetics is a brand-new plugin made by Arraytics. And we are happy to share that, we have featured this plugin as the first website. The plugin is potential and will get mentioned by the community once they noticed. And soon it featured on another website, we will include the names here one by one.
Timetics Free vs Pro Comparison
You can start your appointment booking website with Timetics free plugin. Google Meet, has unlimited single-person meetings available in this version. In the pro version, you will get seat plan features, and one-to-many meeting features that will help you make an advanced appointment booking website.
Editorial Prediction for Timetics
Timetics is the only AI-powered appointment booking plugin! The team behind Timetics is highly expert and experienced. The marketing team is also up to the mark. With all of them, it makes a rare combination. Wptowp editorial believes the plugin will grow fast and be loved by the community. There are chances that it will have over 1,000 active installations within this year.
Timetics Plugin FAQs
Got some questions about the next-generation appointment booking plugin? No worries, we know you have questions. Here in this section, we will explore all the FAQs. If we missed your question, contact us today and we will reply to you soon. We will also add the question in the following list to help the future reader.
What is Timetics?
Timetics is an AI-powered advanced appointment booking plugin. The plugin comes with a visual seat plan and appointment booking management features. You can take the charges through Stripe payment getaways and also manage your online meetings with Google Meet.
Is this Alternative to Amelia?
Amelia is an established booking appointment plugin. They have well user base. On the other hand, Timetics just got released. This is also backed by a strong team. You can start using this as an alternative to Amelia for appointment booking features and seat plan features.
Is Timetics Free Plugin?
Timetics is a freemium plugin which has both the free version and the pro version. You can download the free version from the WordPress directory at any time. In order to experience the premium features, you need to purchase the proversion from Arraytics website.
Timetics Review – Final Notes
We are highly recommending Timetics. If you want an AI-powered booking management plugin, then take the plugin. Better take the LTD package. We hope you have enjoyed the blog. You can share yours through our contact options. Share the blog to support us. Just select the icon given below and share.
Acknowledgment 💯💯
🐾 Images – Images in this blog have been collected from different websites, blogs, landing pages, plugin landing pages, WordPress directories, Social sites, etc
🐾 Affiliate Links – This blog contains several affiliate links. This means that if you purchase any product through the link, we will get a commission without charging you extra. You can see affiliates' declarations here.
🐾 Data Source – All the data has been collected from various open sources like landing pages, WordPress directories, YouTube channels, etc. Data can be changed at any time.

Editorial Staff
Our editorial team consists of WordPress expert(s), analysts, content editors, writers, designers, SEO experts, outreach people, and developers! For each piece of content, a highly expert and dedicated team led by Asadullah Galib works together. We have only one motto: "We help you to make your final decisions!"